Herman Miller comes from the top leading brand in office chairs. If you will search for top office chairs then you will find their office chairs in the top 10.
But Herman Miller chairs are very costly too. Herman Miller can cost from 700$ and can go to $1500. This high price raises an important question in the mind of buyers, Why Are Herman Miller Chairs So Expensive?
And are they worth their price? In This Blog, we are going to answer these questions. Moreover, we will also cover related most asked questions related to it like-
How to find whether your Herman Miller office chair is real or not?
How to save money on Herman Miller chairs purchase?
Different Herman Miller Office Chairs
So make sure to read the Why Are Herman Miller Chairs So Expensive? blog fully to know all this.
Why Are Herman Miller Chairs So Expensive? Reasons
Made from premim Quaity material
For the Herman Miller chair to cost so much, the use of high-quality materials is a key factor. The materials used in the chair are of high quality. It is for this reason that office chairs are so strong and durable.
A chair made from high-quality material will last for many years. The mesh and fabric used in the back and seat of the chair are of the highest quality as well. Consequently, the seat and backrest of the chair will not wear and tear easily after regular use.
High-quality materials are used to make every part. For the frame, high-quality steel is used which is why the hermain chairs are so strong. Even the casters are made of premium material.
Because of this, these casters roll so smoothly on the floor without making any noise. Additionally, they do not leave scratches or damage. Herman Miller's office chair lasts even up to 15-20 years with no problem.
Quality chairs are among Herman Miller's trademarks. It is simply that a chair will become more expensive when it is constructed of high-quality materials.
ERGONOMIC DESIGN
Herman Miller chairs are ergonomically designed. It is impossible to find a Herman Miller that does not have an ergonomic design. In order to ensure that the chairs made by Herman Miller are ergonomic, Herman Miller engineers devote a lot of attention to their design.
Including the back, neck, hips, and arms, you get full support to all the main joints in your body. Additionally, their ergonomic backrests allow the user to sit comfortably for long hours or even a whole day.
Thanks to the ergonomic back design, you will be able to sit for a long time in a straight posture. Back pain sufferers will find their chairs very useful. With this product, your back will be fully supported. ERGONOMIC DESIGN is also one of the reasons why their chairs are so expensive. This chair has an ergonomic design that you won't find in other chairs.
High quality products
High-quality products are pricey for a simple reason: they are high-quality. Herman Miller leads the way when it comes to high-quality products. The material and design of their chairs combine high-quality with stylish appeal. To make their product better, they do extensive research. The money you spend gets you a full return. A high-quality chair will cost you more as you pay more.
Innovation King
What is the second reason that Herman Miller Chairs are so expensive? The result is that they devote a lot of resources to developing new technologies and ideas. Thus, there is no stopping them.
You will see how modern and fresh the design of their office chair is. Every few months, you will see a new office chair or an upgraded version of their old chair. Therefore, their office chairs have become more comfortable and soft than ever before.
Their office chairs are not the only stylish furniture that they offer; they also sell high-quality furniture. I said before Herman Miller is a King of Innovation, which is why I described the company as such.
Highly adjustability features
Herman Miller office chairs have high adjustability features than other chairs. Herman Miller chairs feature adjustable armrests, backrests, headrests as well as lumbar pillows.
Small, middle, and large users can all find the chair comfortable since it has multiple adjustability features. The chair can be customized according to your body size to provide the most comfort. It is possible to adjust the chair's backrest as well as its seat height.
They raise the price of their office chairs because of these adjustability features. But of course, these features are very important for a premium chair. And also are another reasons for the popularity of their office chairs.
Long time warrenty
The warranty period for most office chairs ranges from 1 to 5 years. Some chairs even do not come with a one-year warranty because the company is not confident about the product's quality. Herman Miller chairs, however, are not from those chairs.
They are very confident about the quality and durability of their chairs. The reason for the 10-12 year warranty is precise because of this. You heard it right 12 years. So you get a long period in which you can test their chair.
If you face any issue within this period then you can contact them and ask for the solution to the problem. In comparison with other companies, their support is very good. The company resolves customer problems quickly.
They also have long-term warranties, which explains why the chairs are so expensive. By looking at the warranty period, you can estimate the quality of their product. They even send their mechanics to repair customer chairs. This feature is not available on other chairs. So you will not have to spend money on buying a new chair for at least 10-15 years.
Are Herman Miller chairs worth it?
There is no doubt that they are worth it. Spend any amount of money on buying their worth, and it will come back to you in comfort. It is for this reason that people spend so much money on chairs.
There is no doubt that their high price makes them difficult to afford. But the office chair has a number of amazing features that few chairs have. The comfy experience that you will get from their chair you will not have to experience in another office chair.
So if you use the office too much or have to sit for long hours in the same position then you should surely go in their chair. You can save some money and buy their chair. Or you can buy their chair when they are on sale.
By doing this you will be able to buy their chair at a cheap price. You will not regret your choice. Alternatives to Herman Miller are also available. Of course, they will have fewer features than Herman Miller chairs.
Alternatively, you want to start with Herman Miller, then you can buy the cheapest chair from their catalog. After all, you will only have to spend money on the chair once and after that, you can use it for 10-15 years easily.
History of Herman Miller
Founded in 1905, Herman Miller is 116 years old. In the beginning, it was called Star Furniture Co. Zeeland, Michigan is where it is located. An American-based company. As of today, the company has branches across America and Europe.
The headquarters of Herman Miller Inc. is located in Zeeland, Michigan, United States. In 1923, De Pree and her father-in-law, Herman Miller, purchased 51% of the company stock. In that company, De Pree had previously worked as a clerk.
A large part of the company's reputation today stems from its high-quality, ergonomically designed office chairs. Their office chairs are from the top-selling office chairs. In Herman, more than 8K people work as employers.
A number of awards have been given to their chairs in recent years because of their high-quality features. They have a large selection of office chairs in their catalog.
How to find wheather your Herman Miller office chair is real or not?
Finding out if your office chair is real or fake is a very simple and easy process. A barcode or serial number will be found on the strip underneath the seat. A simple scan of the code will tell you whether the chair is real or fake.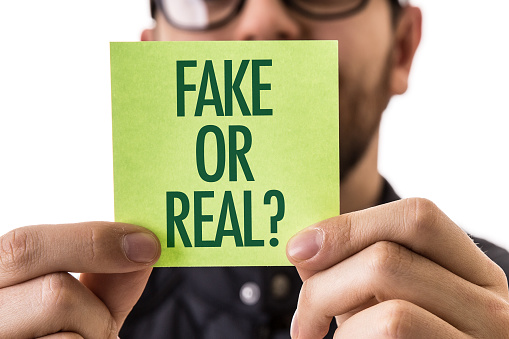 You can also contact Herman Miller support and tell them your code. You will be able to find it through them. Alternatively, you can visit the Herman Miller store to find it. Always buy a Herman Miller chair or an online store if you want to stay away from buying fake chairs.
Don't buy a chair from any seller who sells it too cheaply compared to their official price. As the chair, they may give you may not even be worth half of that money. The chair won't give you the comfort you're looking for. In addition, that chair won't last even a year. The money you spend will get wasted.
How to save money on Herman Miller chairs purchase?
In order to save plenty of money when buying a chair, there are some ways to do so. Specifically, we will tell you how to save money in three different ways. Here are some ways to do it:
Buy on sale
:
In order to save money on Herman Miller, you should purchase them during a sale. In the coming weeks or months, you will see a sale going on their website. To purchase their chair, you can wait for the sale day. Among their chairs, you'll find heavy discounts.
However, you need to wait for a while. There are often sales during festivals and on Black Friday. It is important to remember, however, that the chair will sell out quickly, so do your part when a sale begins. You will also find their chairs on sale in office stores like Walmart etc.
Buy used chairs: 
Buying a used chair is another great way to save money. Their chairs come with a 10- to 12-year warranty, so if you encounter any problems, you can easily contact their customer support.
However, you must make sure the seller is trustworthy or you might get an imitation chair. Check the warranty period of the chair you want to buy. So that you won't have to face issues after buying that chair. And don't buy that old chair which doesn't have a warranty.
Promo and coupons code:
While purchasing their chair on Amazon or any other website, you can get heavy cashback if you add a promo code or coupon. However, your code should also be valid. Codes for these products can sometimes be found on the company's website or on a third-party site. You can search for them and if you find them, it will be great for you.
Different Herman Miller Office Chairs
You will find 16 Herman Miller Office Chairs. But today we will tell you about some office chairs.
Aeron
Herman Miller's Aeron chair is their most popular and premium model. It is impossible to compile a good list of office chairs without having this chair on it. Chairs like this were released 20 years ago in 1994.
This chair from Herman Miller will be updated and remastered starting from that point on. Among the most famous chair designers is Don Chadwick, who co-designed the chair. With 3 different sizes available, the chair fits all users regardless of size.
It is also well suited to gaming because of its design and features. Therefore, this chair is perfect for gamers. Textiles are used for both the back and seat, which is why the chair is soft and breathable. If you sit on a chair, you will not feel uncomfortable.
The chair can easily be customized according to your needs. The natural curve of the spine provides support to the back and spine. So you will not feel pain in your back. You can choose the chair in different variants.
Like with armrests, without armrests, or padded armrests. You can also choose it with fixed or adjustable armrests. Besides the above options, there are many others. Free free to check all and order the best chair for you.
Because of its high customizability, it becomes one of the most expensive office chairs that you will found online. The chair was named "America's best-selling chair" in 2010. Furthermore, it is part of the permanent collection of the Museum of Modern Art.
Cosm
The Cosmo High Back Task Chair is another amazing chair from Herman Miller. Furthermore, it has a cool and amazing design. On Amazon, this chair costs 2288 dollars. Don't be surprised when you see its price.
Once you know what makes it so expensive, you will understand why it is so expensive. A chair designed by Studio 7.5 in 2019 was used for this project. The chair received a German Design Award and a Gold Product Award for its amazing design in 2019.
As a result of its breathable mesh and temperature-neutral material, it will remain cool on hot days as well. The chair has the Intelligent Tilt System, which automatically adjusts to the body's posture and provides optimal support.
So you will not have to adjust the chair. You will not have heard this feature before. Seamless Support in the chair eliminates the gap between the seat and back. As a result, your spine receives the proper support.
With the chair's thin and flexible back frame, your back won't be sore from sitting in it. Cosmo High Back Task Chairs come in three different colors, Glacier, Nightfall, and Canyon Red. The chair appears to be very bright when painted in these colors.
To ensure that you get the chair that you love, choose your favorite color. The ergonomic design of the chair will make sitting comfortably for you. During the warranty period, this chair will be covered for 12 years.
Embody
Bill Stumpf and Jeff Weber also designed the Herman Miller Embody chair. Black is the only color available for the chair. A good-looking and well-designed chair. Black Rhythm Fabric is used on the front and back of the chair.
So you'll be able to enjoy soft butts and a softback. The armrests and back are adjustable. Graphite is used for both the frame and the base, which adds strength and durability to the chair. Due to its S shape backrest, it provides support to your lower back.
As a bonus, the back will also receive an increase in blood circulation. Additionally, it will improve your posture. It has padded armrests that can be adjusted. You can move them up and down according to your choice.
You can put your armrest over them while working at the desk. Casters allow easy mobility of the chair and can roll smoothly on both carpets and hard floors.
Conclusion
So today we answer your question Why Are Herman Miller Chairs So Expensive? We will say that their chairs are very expensive, but are worth it because they provide us with value for our money. In addition, you do not need to spend this money on a monthly basis.
Users who sit too much on the chair should definitely try out their chairs, as they have several health benefits. Keeping your health in mind is never a compromise. Your health is negatively affected if you use low-quality chairs.
If you suffer from back pain, this chair will be the best choice for you. Other questions too. So if you don't want to miss them make sure to read the blog from start to end. And if this blog is useful for you then make sure to share it with your friends too. And help them to gain some knowledge.
Other posts: